We're so excited
 Look what I just found on Amazon! Take a look:  www.amazon.com/author/joannclaypoole
 Please take a moment to pre-order your copy of The Gardener's Helpers.
 Official launch date, Sept 1.
Book Description:
Let there be light. With these four words, God began to create everything that ever was or ever will be. He hung the sun, moon, and stars in the skies. He painted the light and the darkness. Filled Oceans. Carved mountains. And then, He created the very first of His flying creatures ~ Coo and Flutter, two very special doves on a mission of love.
Come with us as we journey with Coo and Flutter on their first mission in the very first garden where they eagerly accept the job to guide, guard, and protect, Adam and his mate. Coo's wacky ways and selfish desires cause him to be unaware of the true mission God has ahead of him, and believes he can easily accomplish this seemingly simple task on his own. After all, "What's the worst that could happen?" But then when Flutter, his mate, discovers that Eve is missing, Coo finally takes the lead in a race against time to save her from the evil one. Tragically, they are too late. It is in crushing defeat that Coo learns the true meaning of selflessness, obedience, and love. Now God's gift of forgiveness prepares Coo for the incredible journey that lies ahead. His mission is not over. . .It's about to begin.
Giving God all the glory,
DoveStories
Similar Posts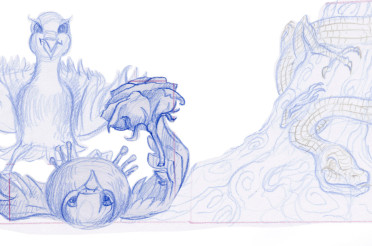 Dear friends, The long awaited date: September 1, 2015 is almost here. I know it... Read More